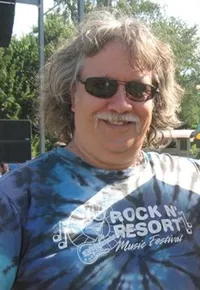 I started promoting bands & the music scene in 1990 by getting The EASY STREET BAND back together for a Reunion Party that is still an annual event 30 years later. I was the stage manager for The Annual ROCK N RESORT MUSIC FESTIVAL from 2004-2009. I've also helped produce Warrior Fests, The Ride for the Red, City Bicentennials, Rib Fests & more. Our specialty is representing some of the Best Concert Tribute Acts & Regional Talent, booking shows throughout Ohio and the Eastern U.S. We take the guess work out of hiring the right bands and provide the best professional Artists & Entertainment available!

The most important factors in hiring the right bands are; Entertainment Quality – Professionalism – Drawing Power – Ticket Sales – Stage Show – Excitement & Crowd Response!

Let us turn your next show into a Concert Experience with people jamming, dancing and singing along to their favorite songs with the best pricing on Concert Quality Entertainment. When you plan your next event, we can provide you with the best network of bands and music professionals, plus offer strategic marketing programs that guarantees to bring in larger crowds to help make your event a success!
 
I've also had the pleasure of meeting and working with some of the greatest names in music:

Artie Kornfeld, father of Woodstock, Joe Vitale, Grand Funk Railroad, Starship, Eddie Money, BTO, Brian Howe, Little River Band, The Guess Who, War, Steppenwolf, Survivor, Kansas, Foghat, The Outlaws, The New Rascals, Sweet, Freddie Salem and Davy Jones & more.

Tribute Star Entertainment is in the business of booking bands, concerts, and music performances. We work closely with clubs, festivals and venues to help promote and offer top National Acts, Tribute Bands, and other top Artists. We build a solid relationship with our clients to provide the best possible artist's for your shows. We also network and offer Industry professionals to help provide advertising or production needs including sound, stage and lightning, vendors & more.

We have been promoting bands, event & concerts for over 25 years and our venues & client's come first. The bands are the products we represent and must have the ability to put on a fantastic show, create excitement and keep the fans entertained, spending money, dancing and singing along providing the best quality entertainment possible!
Book the perfect sound for your event today! From tribute and cover bands to solo artists, our music booking agency offers a wide range of talent to suit any occasion. Contact us now to make your event unforgettable.